CATS Joins State and Local Officials to Launch the Commuter Krewe
BATON ROUGE, La. — CATS CEO Bill Deville joined state and local officials on Tuesday for the launch of the Commuter Krewe program, which encourages drivers to carpool to reduce traffic congestion in Baton Rouge.
CATS is a supporter of the effort to cut down on the number of cars on the streets, which will reduce congestion and traffic, making it easier for all drivers — including CATS buses — to get to their final destinations quicker and easier.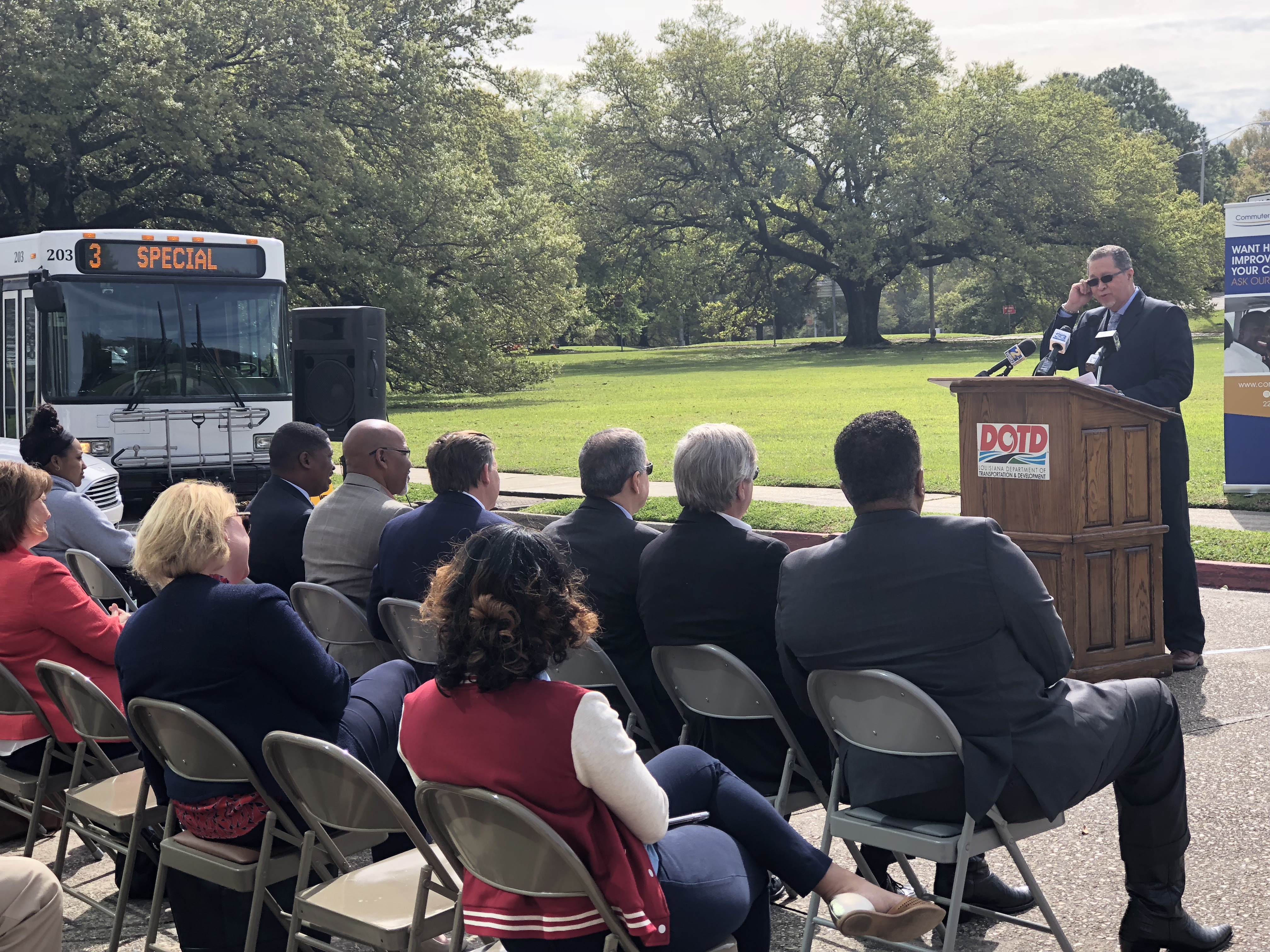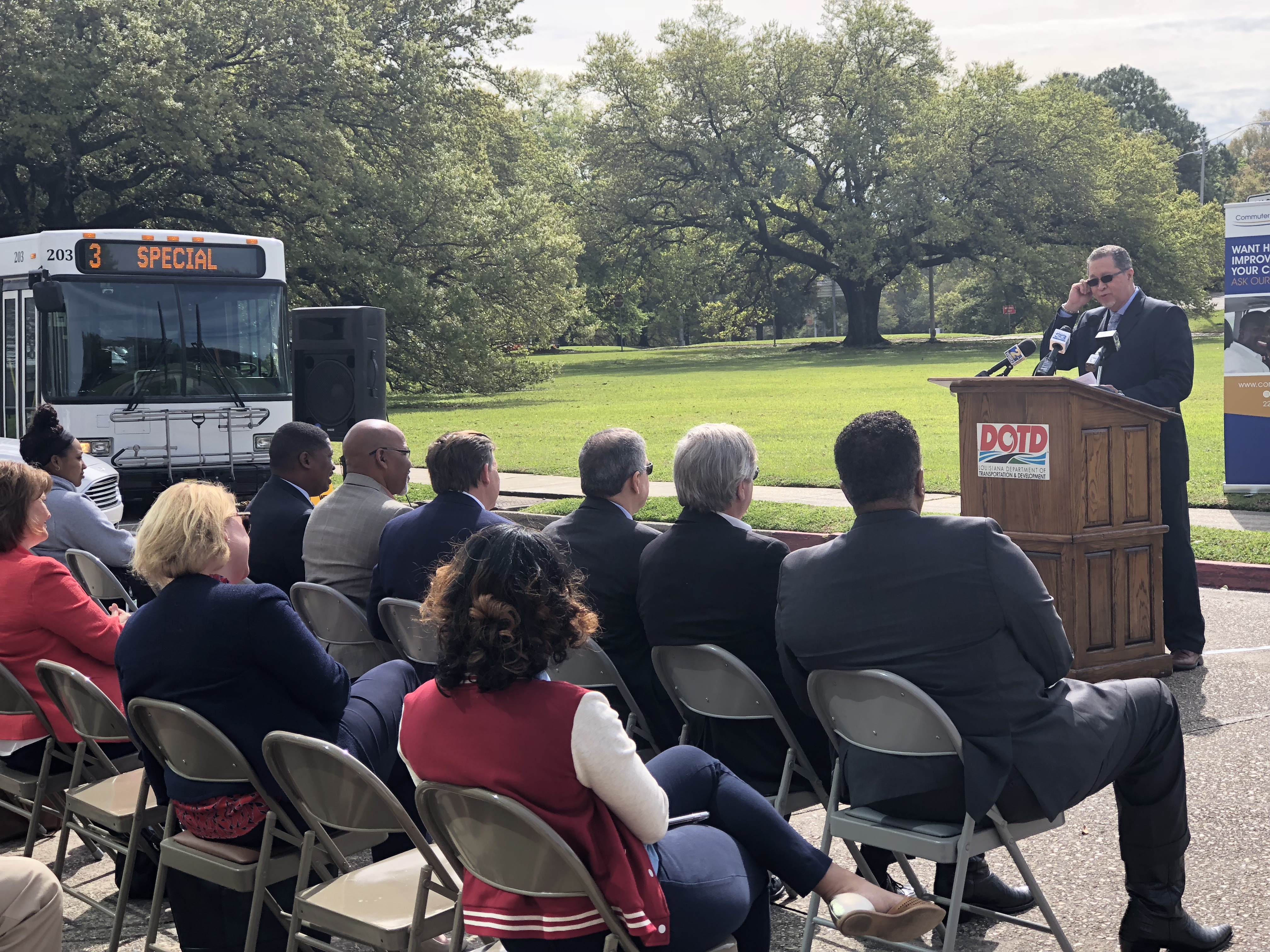 CATS CEO Speaks at Krewe Launch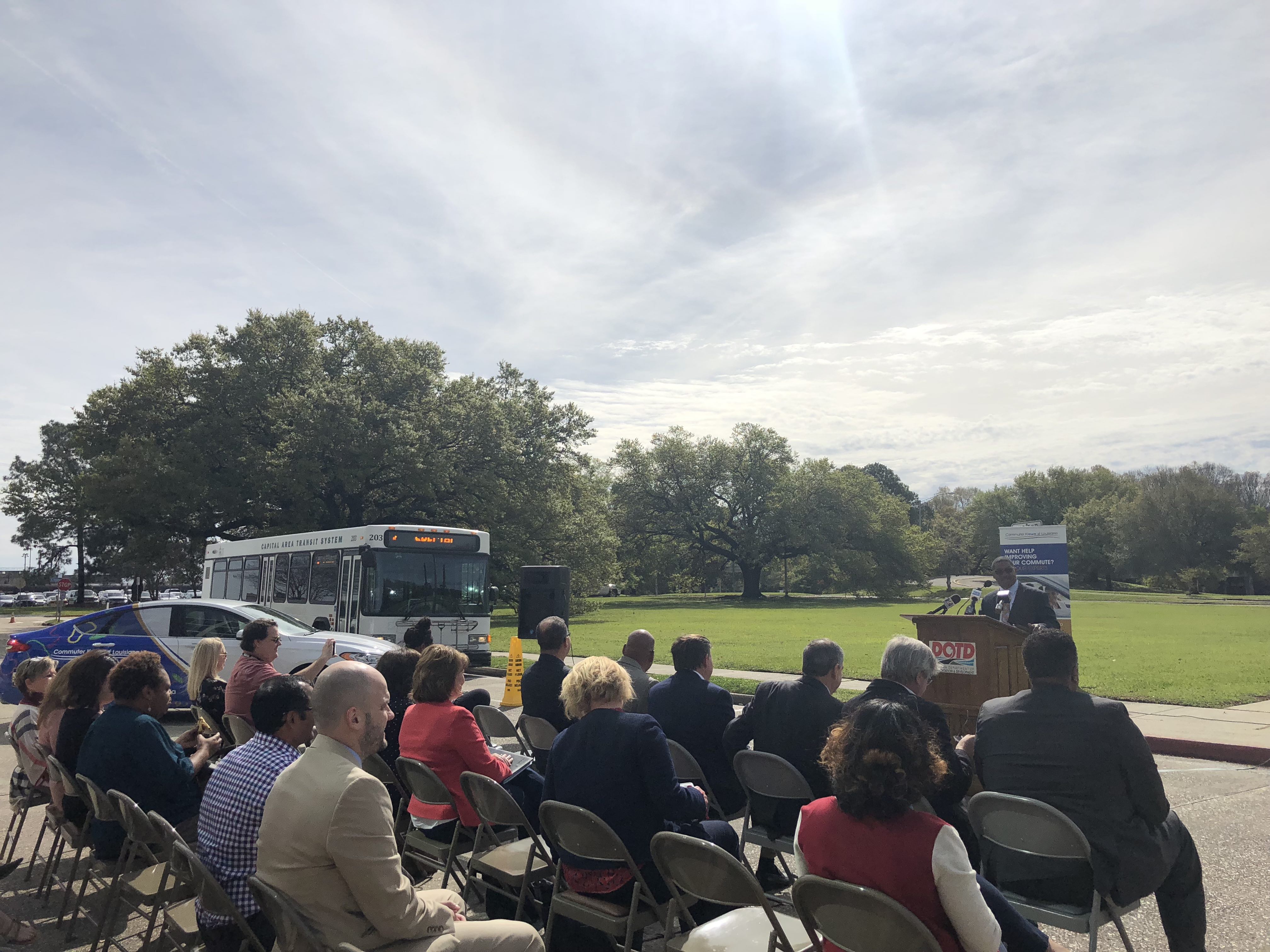 DOTD Secretary Speaks at Krewe Launch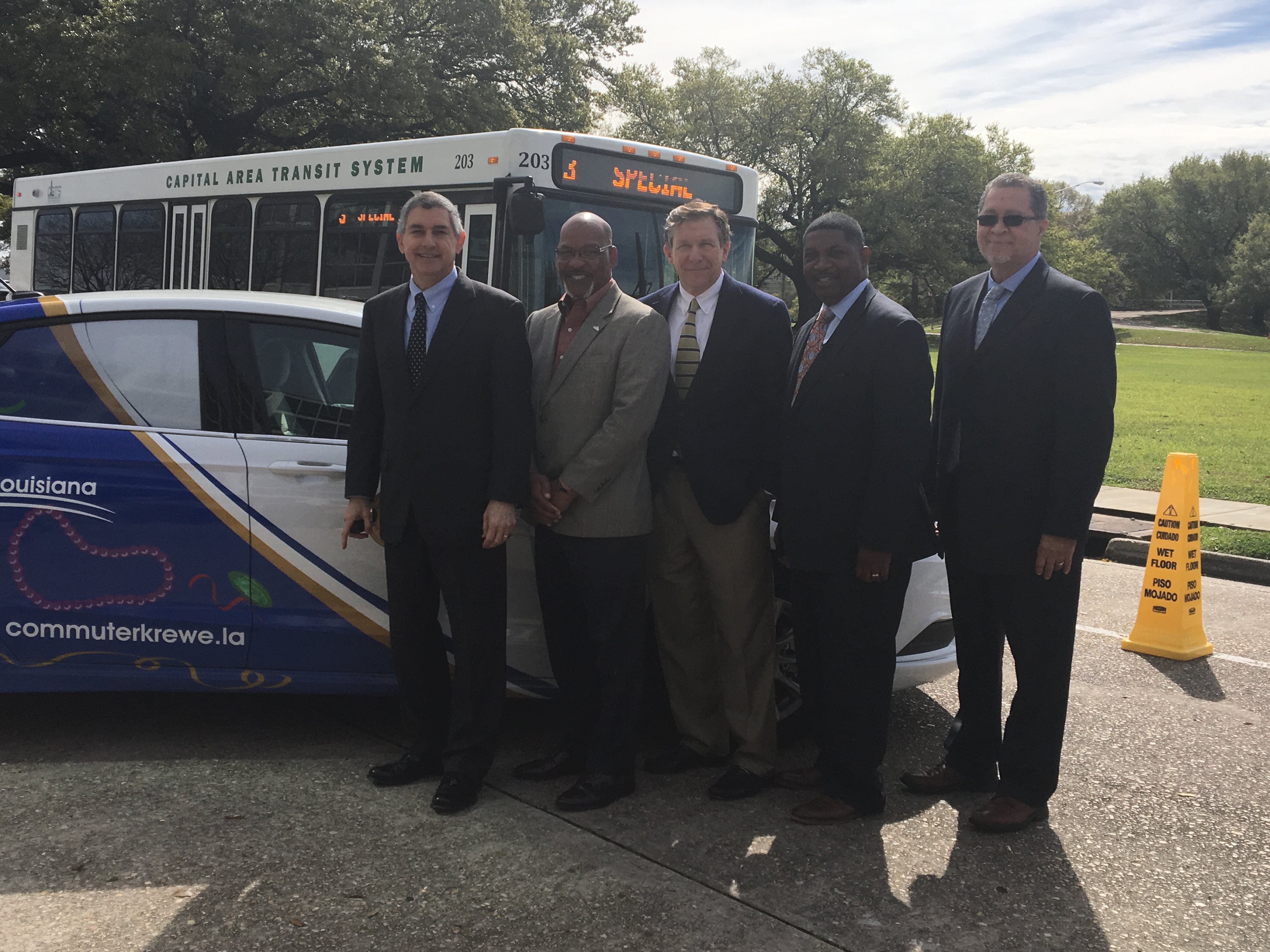 Officials Celebrate Krewe Launch
CATS CEO Celebrates Krewe Launch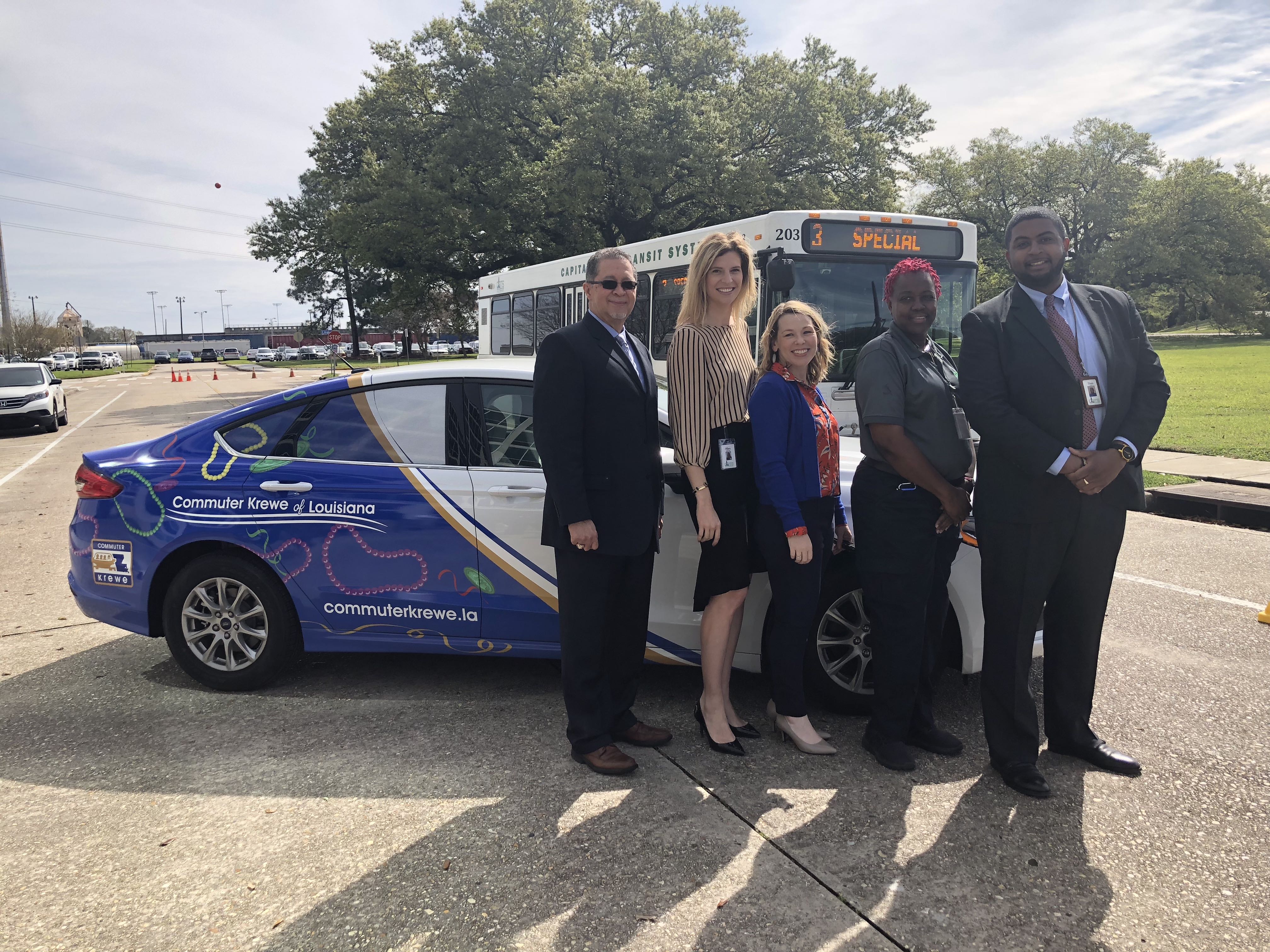 CATS Team at Krewe Launch
"Drivers sitting on the interstate and other roads aren't stuck in traffic, they are the traffic," Deville said. "It's imperative that we reduce the number of cars on the road. We believe that CATS can be a partner in tackling this problem that plagues Baton Rouge and, as a bonus, reduced traffic and congestion means our buses can move more quickly throughout the city to get our riders where they need to be."
The Capital Region Planning Commission, working with the Louisiana Department of Transportation and Development, created the Commuter Krewe to reduce congestion and vehicle emissions by cutting down on the the number of single occupant vehicle commuter trips in and around the Baton Rouge area.
Drivers and riders can learn about their commuting options and join the Commuter Krewe at
ww.commuterkrewe.la
.
###