The Extra Mile
At CATS we go The Extra Mile to get you to your destination safely and on time!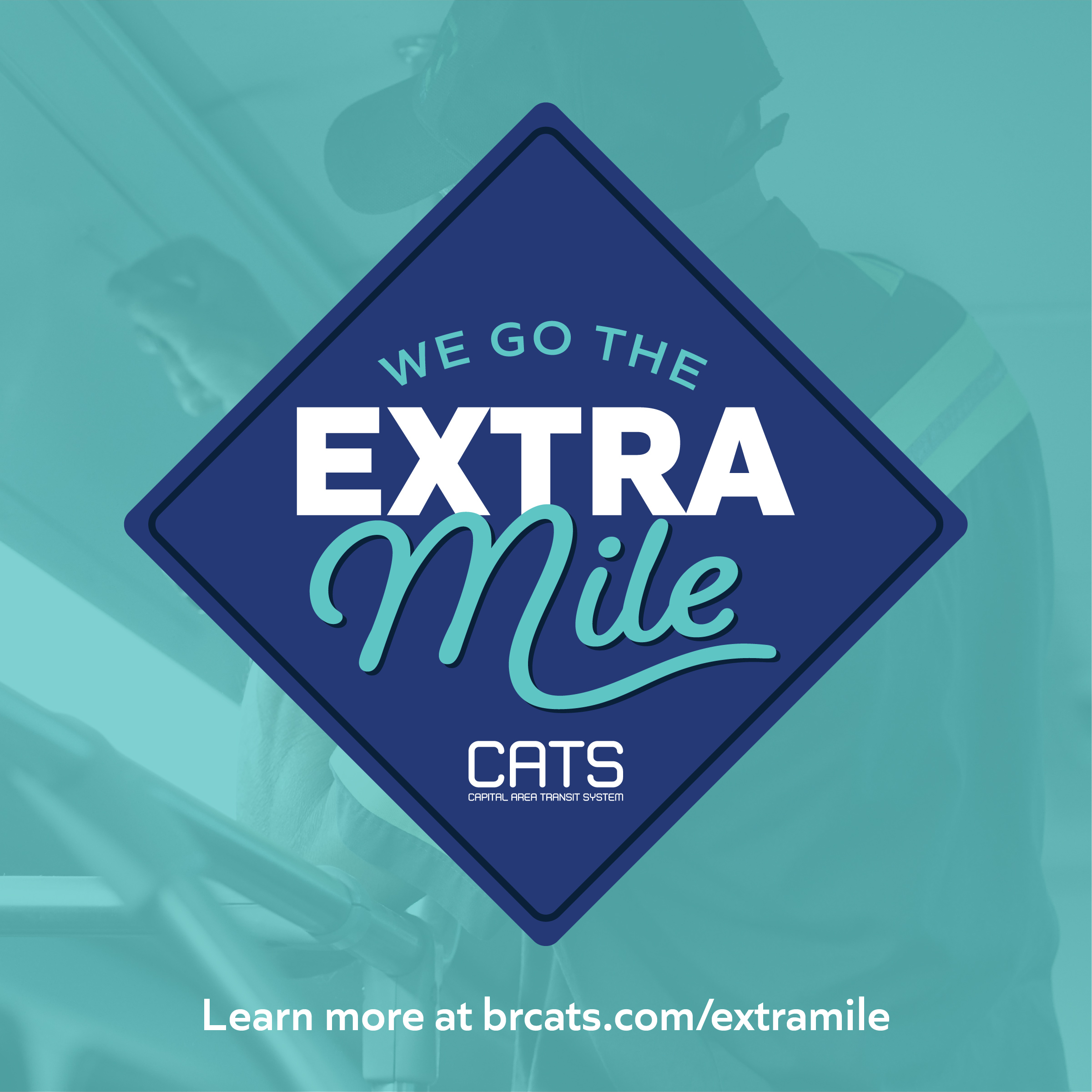 How CATS is Going The Extra Mile
These are just a few examples of how CATS is going the extra mile to ensure the safety of its customers and operators:
"The safety of our employees and loyal riders is our first priority here at CATS. Team CATS has promised to do all we can to ensure the safety of every single person who interacts with our services, and these are just some of the many ways we are putting those ideals into practice."

CATS Interim CEO, Theo Richards
Pre-Shift inspections
Every morning and afternoon, CATS operators go through a pre-trip checklist, thoroughly inspecting their buses from front to back before they ever leave the CATS garage. Any bus that doesn't pass inspection is pulled out of service until repairs can be made and the operator is given a new bus to take out on the road.
Maintenance every 6,000 miles
At CATS, each bus undergoes a rigorous, 200+ point inspection in the CATS maintenance department every 6,000 miles.
Experience and training
Maintenance department employees have a combined more than 100 years of experience.
All employees receive on-going training. For operators, CDL training is required prior to getting on the road.
Clearly this training pays off – in 2022, 64 of our hardworking bus operators went all year without a single preventable accident.
Prepared for emergencies
Operators on the road are ready for any emergencies that may arise! Each CATS bus is equipped with radio equipment to connect operators with the dispatchers in the terminal, as well as an onboard "Safety Kit" containing a first aid kit, road flares and a fire extinguisher.
Serving everyone
CATS believes everyone deserves access to safe and reliable public transit. All of our CATS buses meet Americans with Disabilities Act (ADA) requirements, offering wheelchair lifts and other features to accommodate riders with disabilities.
CATS also offers a special paratransit service – CATS OnDemand – for persons with disabilities.
Additionally, over the next 10 years, CATS has commited to making all of our bus stops ADA accessible.
Recognize a CATS Employee for Going The Extra Mile!
Have you had an interaction with a CATS employee who went above and beyond to help connect you to what matters? If so, we want to hear from you! Use this form to let us know about your positive experience!