CATS Weekend Service Altered by Mardi Gras Celebrations
Agency runs limited schedule on Mardi Gras Day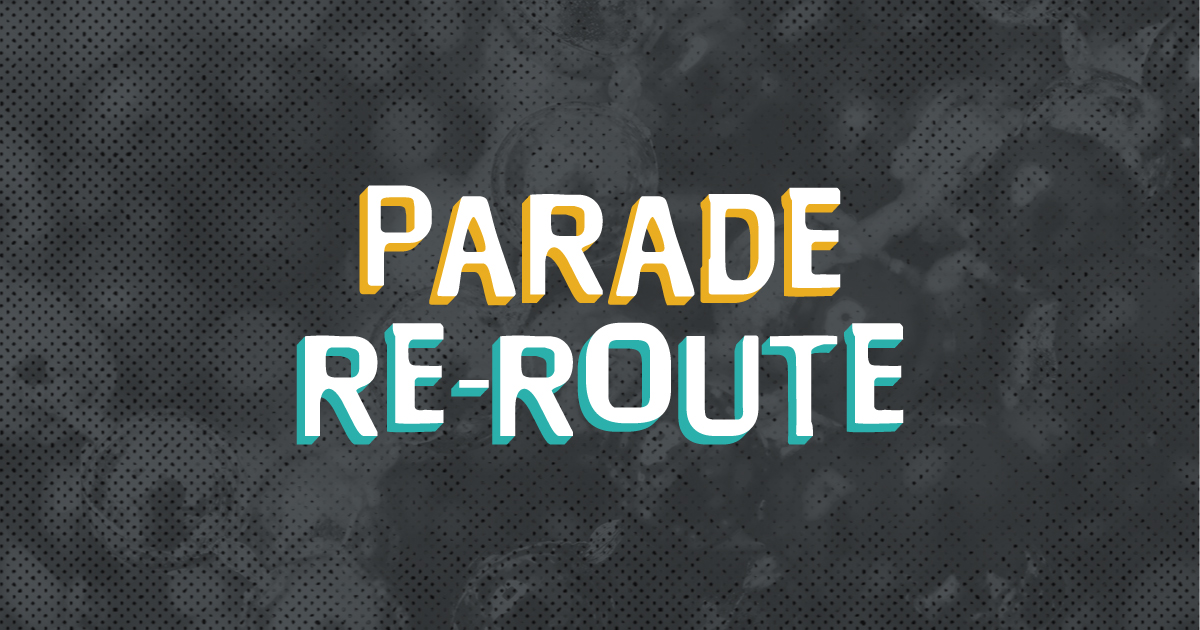 BATON ROUGE, La. – Five routes will be altered by Mardi Gras parades this weekend, the Capital Area Transit System advises riders. CATS will also offer a limited Saturday schedule on Tuesday for Mardi Gras, as it does for many holidays.
Friday night's Southdowns Parade and Saturday morning's Spanishtown Parade will affect CATS service. The agency re-routes buses based on street closures, which are set by the city.
Route changes on Friday, February 9, 7 p.m. until 11 p.m.:

Route 17 – PERKINS / MALL OF LOUISIANA cancelled stops:
ACADIAN @ COYOTE BLUE
ACADIAN @ PERKINS
PERKINS @ COYOTE BLUE S-1447
PERKINS @ S ACADIAN N-1495
PERKINS @ HOOD AVE W-1448
PERKINS @ VALLEY ST E & W-1449 & 1493
PERKINS @ STUART E-1450
PERKINS @ BALIS DR W-W-1492
PERKINS @ COLLEGE AUTO ZONE W-1491
PERKINS @ COLLEGE / LEE DR E-1451
PERKINS @ COLLEGE / MCDONALD"S W 1490 @ EDINBURGH E W-1452
PERKINS @ GLASGOW E & W E-1453 & W-1489 @ CONGRESS E-1454
18 – LSU / CORTANA MALL cancelled stops:
LEE DR. @ LAKE AFTER HOURS N-1567 & S-1535
LEE DR. @ BOONE N-1568 & S
LEE DR. @ PLACE DUPLANTIS N-1569
LEE DR. @ BLUEBELL DR--NO NUMBER
LEE DR. @ HYACINTH N-1570 & S-1533
LEE DR. @ SWEET BRIAR N-1571
LEE DR. @ MIMOSA N-1572 & S-1532
LEE DR. @ TUPPELLO N-1573
LEE DR. @ PERKINS / POPLAR S-1531
COLLEGE DR @ PERKINS / RR TRACKS N-1574
COLLEGE DR @ DOLLAR TREE SHELTER N-1575
COLLEGE DR @ CONCORD S-1530
COLLEGE DR @ BENNINGTON N-1576 & S-1529
Route changes on Saturday, February 10, from noon to 4 p.m.:
22 – WINBOURNE/CORTANA MALL cancelled stops:
3RD @ STATE CAPITAL N-1800
ST FERDINAND @ LOUISIANA S-1248
4TH @ N. FLORIDA BLVD S-1137
FERDINAND @ GOVERNMENT S-2141
4TH ST @ LAUREL S-1433
GOVERNMENT ST. @ ST. JAMES W-1796
4TH @ STATE LIBRARY S-1794
3RD ST. @ S. OF MAIN N-1425
3RD ST @SPANISH TOWN N-1799
3RD ST. @LAUREL N-1424
3RD ST. @ LA. STATE LIBRARY N-1426
44 – FLORIDA BLVD cancelled stops:
FLORIDA @ 10TH W 2003
FLORIDA @ 9TH E-2008
FLORIDA @ POST OFFICE E-2007
FLORIDA @ 7TH ST W-2790
FLORIDA @ 5TH W-2005
4TH @ SOUTH OF FLORIDA S-1795
LAFAYETTE ST @ HAMPTON INN -2687
103 – DOWNTOWN/AIRPORT EXPRESS cancelled stops:
NORTH ST @ 7TH W-1136
NORTH ST @ 3RD W2772
LAFAYETTE @ HAMPTON INN-2687
LAFAYETTE ST @ HOTEL HILTON-2688
RIVER ROAD @ RIVERFRONT TRANSIT SHELTER S-1434
BELLE OF BR CASINO & HOTEL E-142
In addition, CATS will operate a Saturday schedule on Tuesday, February 13 because of Mardi Gras.
Re-Routes and stop cancellations are posted on CATS' website and social media accounts and at stops when time allows. Road closures, which are set by the City, dictate which CATS routes have changes.
Riders with questions should call Customer Care at 225.389.8282.
For updates: