Planning Projects
Plank and Florida BRT Projects
The design and engineering phase is underway for Plank and Florida station designs.

Consultants have reviewed Plank and Florida BRT station locations to identify pedestrian safety issues, right-of-way limitations, utility impediments, etc.

Engineering surveying, 3D scanning, and photography is compete and right-of-way mapping and limits of construction data have been obtained.
Plank-Nicholson BRT Project
CATS recently participated in a series of stakeholder workshops conducted by HNTB in conjunction with the City-Parish and the EBR Redevelopment Authority. The stakeholder meetings included briefings to elected officials, downtown stakeholders, and a presentation to Plank Road stakeholders and interested parties. The objective of the briefings was to outline the scope and intent of the redefinition study, obtain and address stakeholder concerns, map out proposed funding structure as well as plans for advancing the project.
Plank-Nicholson Bus Rapid Transit Open House Presentation
March 2019 Update:
Along the Plank Road BRT route, a preliminary assessment of the BRT stations has been completed by the SJB Group. The assessment focused on right-of-way limitations, ADA compliance, site evaluations and development of conceptual design plans. The assessment has confirmed the suitability and acceptability of the BRT station locations and allows the design phase to advance to the utility phase. The sites deemed unacceptable because of traffic issues, ADA compliance, space limitations, etc. have been replaced with alternative sites.

CATS and HNTB have met with City-Parish DPW and DOTD officials to explore the challenges associated with the Plank Road rights-of-way. Narrow rights-of-way and access management, as well as the transfer of Plank Road from DOTD to DPW were some of the issues discussed.

Phase Two of the Plank-Nicholson BRT Corridor project is projected to start as early as 2022 if funded by the FTA. In order to qualify for FTA Small Starts grant funding, HNTB has created 15 minute headways on the ten miles of station stops; this BRT service scenario would potentially bring in the highest ridership estimates, which is crucial to getting FTA grant approval when competing against other cities for funding. This proposed scenario has BRT service along the Plank sector with ten station locations for review. In Phase One, the CATS Plank Road BRT has planned three larger station stops identified by CATS Operations and Planning departments. Additionally, the HNTB plan also includes operating costs projects for review by CATS.

CATS is evaluating these all options, and the challenges that come with them, and is finalizing the Phase One plans to include station locations, designs, and service locations. A conceptual rendering of what BRT Level Boarding might look like this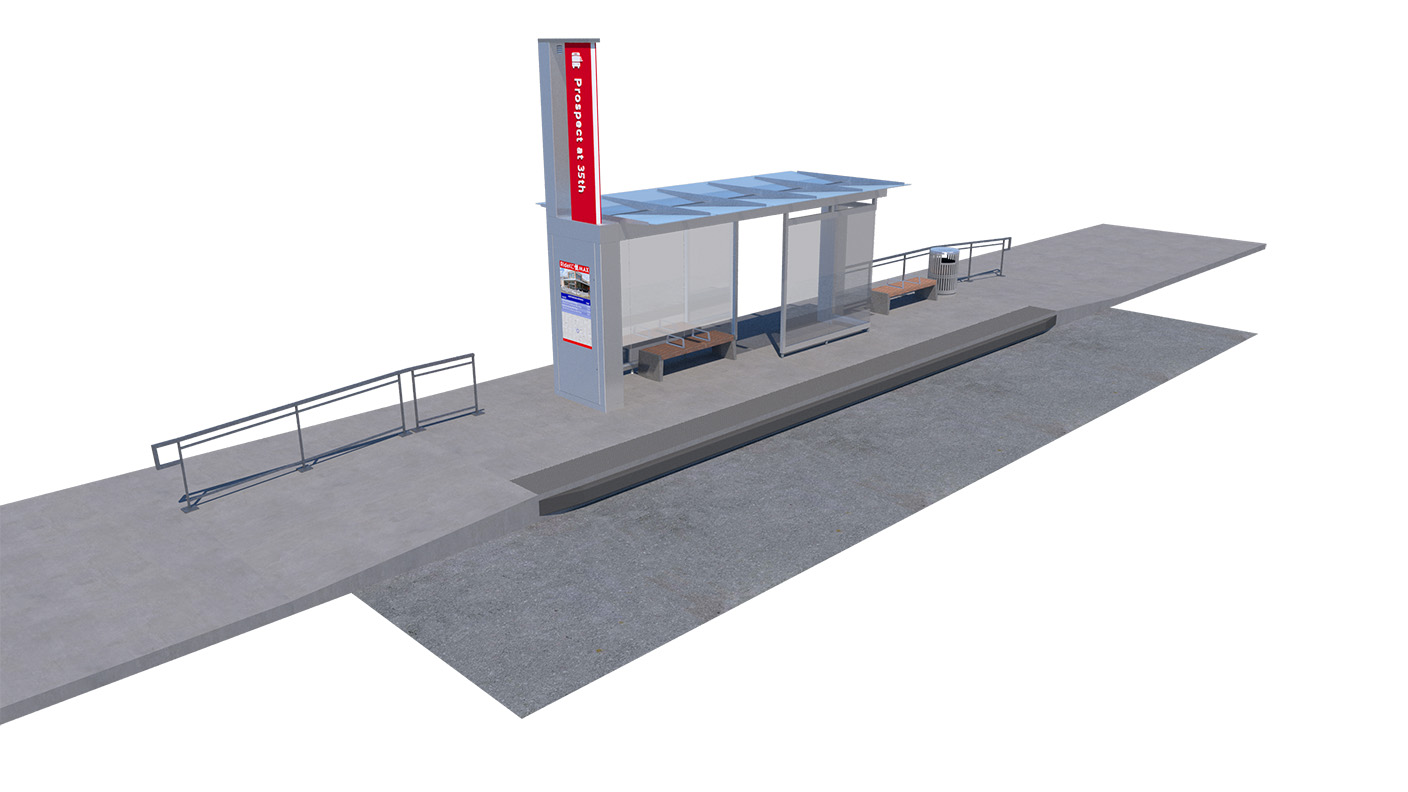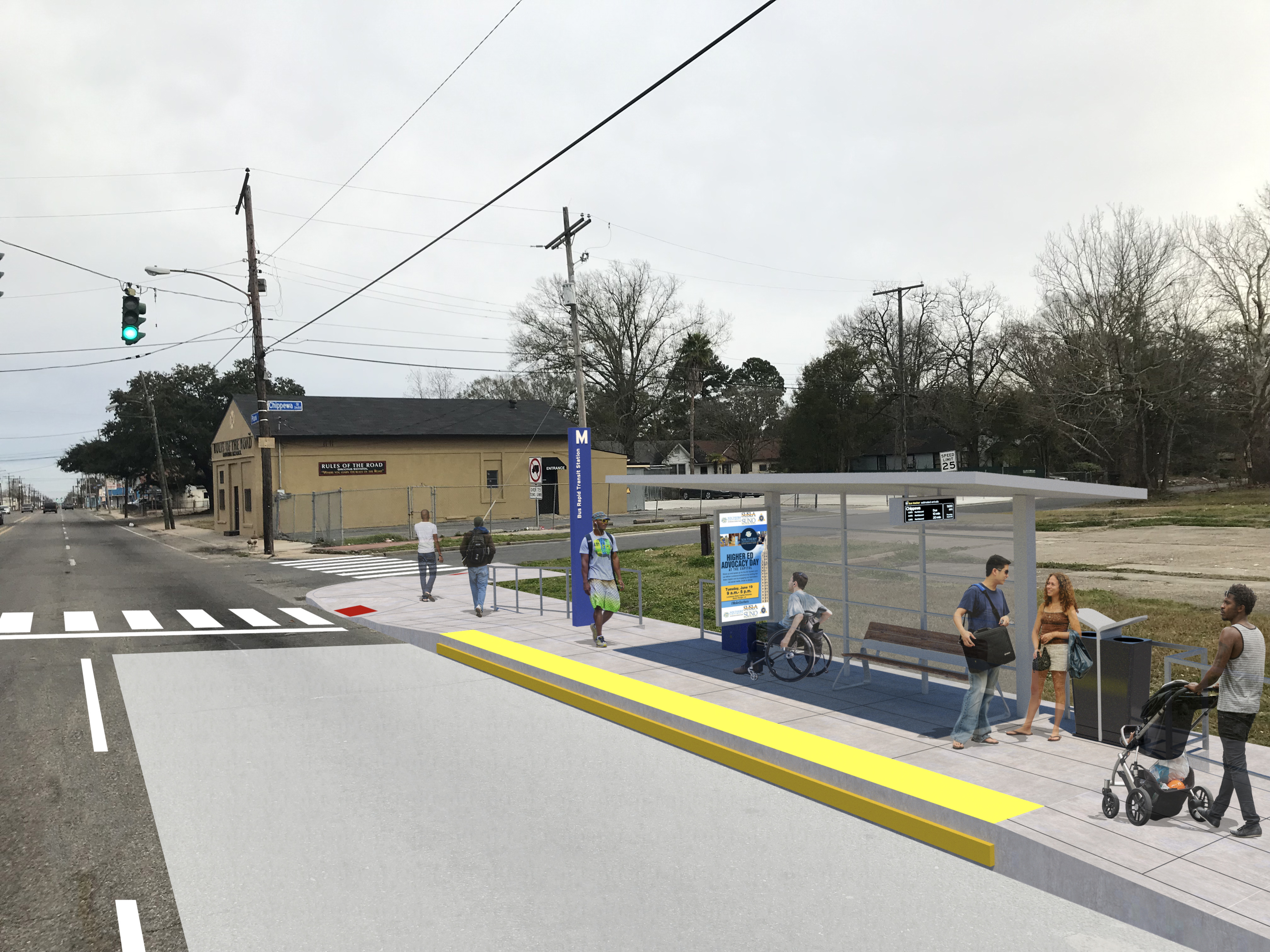 You can find the survey results from the SJB Group's preliminary assessment here.